"

Sing me a rainbow. Steal me a dream."
— Tom Waits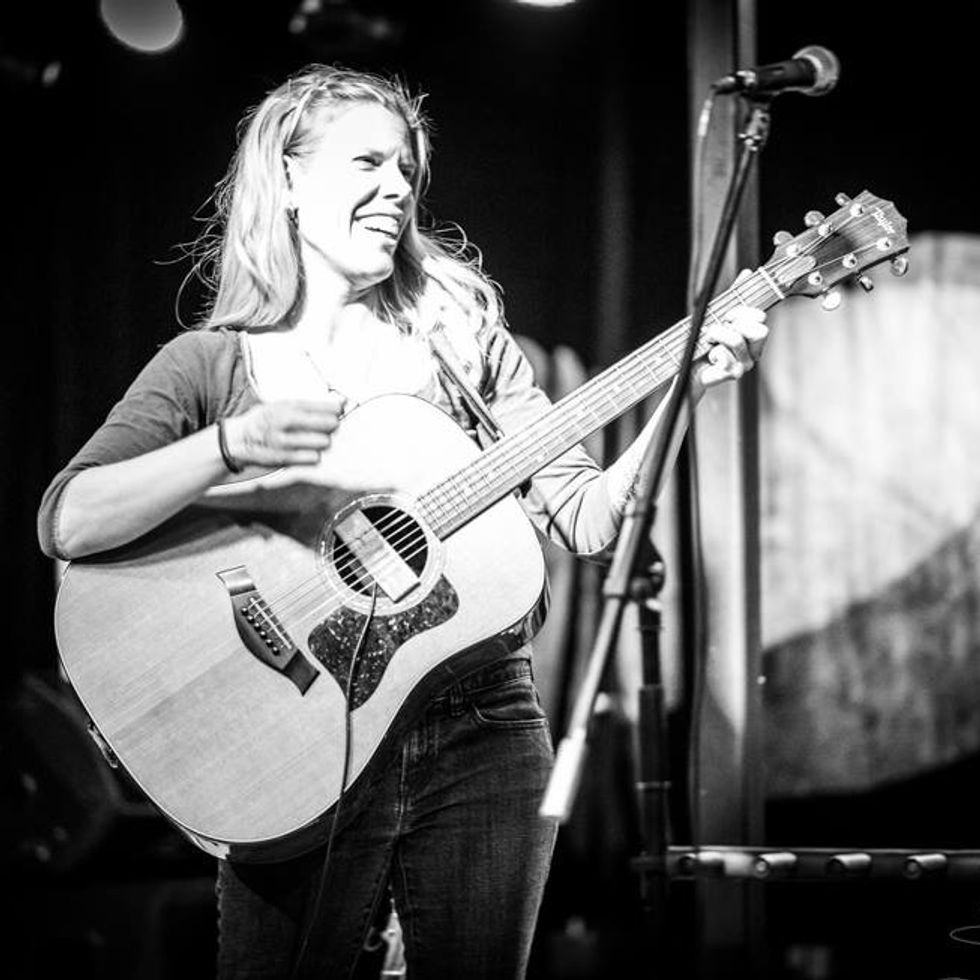 Sunny Gable is a natural storyteller. Her melodies catch your ear while her unique style of lyrical prose hold your attention with the familiarity of her stories. A Tucson based multi- instrumentalist, you may find her fiddling and playing rhythm guitar with a full band, or serenading you with just a mandolin and her clear and unmistakable voice.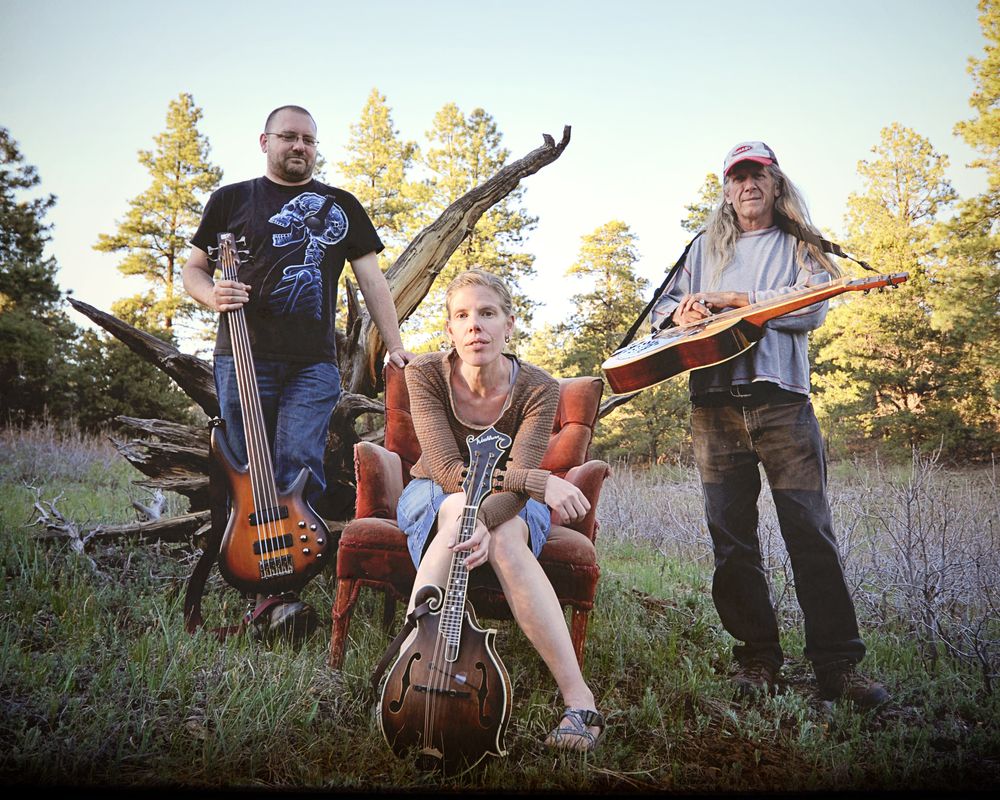 About the Whiskey Machine:
Sunny & The Whiskey Machine is the perfect blend of country, blues, bluegrass, rock n roll, and a whole lot of soul. All blended until you get what they like to call "SoulGrass". The band consists of Sunny Gable who writes and sings the songs, plays rhythm guitar, fiddle, viola, and mandolin, T Greg Squires holding down the low end on bass and harmonies, Paul Pickering on guitar,  dobro, and electric lap steel, Syndenn Sweet on backing vocals, and Brian Hanner keeping the beat on the drums. There is a distinct sound and style from the band and you never know what's coming next! From soaring harmonies, to blunt, in your face diatribes to the world, it's never boring. 
Tracks
0:00/4:15

0:00/4:22

0:00/3:28

0:00/3:45

0:00/5:49

0:00/5:45

0:00/3:46
Upcoming Performances:
Previous events
Join us for a Friday night party at the Racquet Club - members get in free, small fee for general public
Join Sunny and the band for an evening of americana and blues at one of Tucson's finest venues! Make reservations today - they are going fast!
An evening of songwriters and beer! Event by Arizona music connection.
Each 3rd Thursday of the month Virginia Cannon hosts a singer songwriter round robin with 6 singer/songwriters offering 4 songs each from their collection followed by a featured original band. Each month is unique and the music top rate. Come on out to enjoy these artists as they climb the ladder to stardom.
The Tucson Folk Festival is a FREE and accessible festival celebrating Americana/Folk Music traditions and all the wonderful variations, including American bluegrass, blues, country, jazz, Celtic, zydeco, and various styles of Latin and Mexican music! This annual family-friendly festival is held in some of the most historic sections of Tucson. Sunny & the Whiskey Machine perform Saturday April 2nd at 3:00pm on the Church Street Stage.
Sunny & the Whiskey Machine close out a night of kitchen musicians throwing down to support our local Folk Festival! More details to come
Join Sunny Gable, a singer/songwriter with a talent for lyrical prose, at the Festival of Books.
Sunny will be a featured songwriter at the Happy Hour Market's Songwriters at Sunset Showcase.
The Whiskey Machine returns to Monterey Court for a night of americana and bluegrass with a surprise band. Don't miss it!
Join us on the patio for some cool blue soulful Americana.
Come see the new formation of the Whiskey Machine warm up the stage for Eric and the Other Troublemakers. Monterey Court is a heated, covid safe, outdoor venue.
Dolores Farmer's Market, Dolores, CO
Sunny Gable serves up pure soulful americana. It pairs perfectly with local produce and handcrafted goods.
Join Sunny & the Whiskey Machine for a special performance. Outside and socially distanced. The Whiskey Machine is back with their very own western Soulgrass. Come for the old favorites and stay for some exciting new material!
Join local musicians and performers for a day of peace in the park. Social distancing practices in place.